Case Study: How Love Circular 2x'd their revenue with alternative financing
UX/UI bootcamp Love Circular leveraged Pipe's unbiased capital to scale to 2x revenue fast.
By Pipe September 20, 2022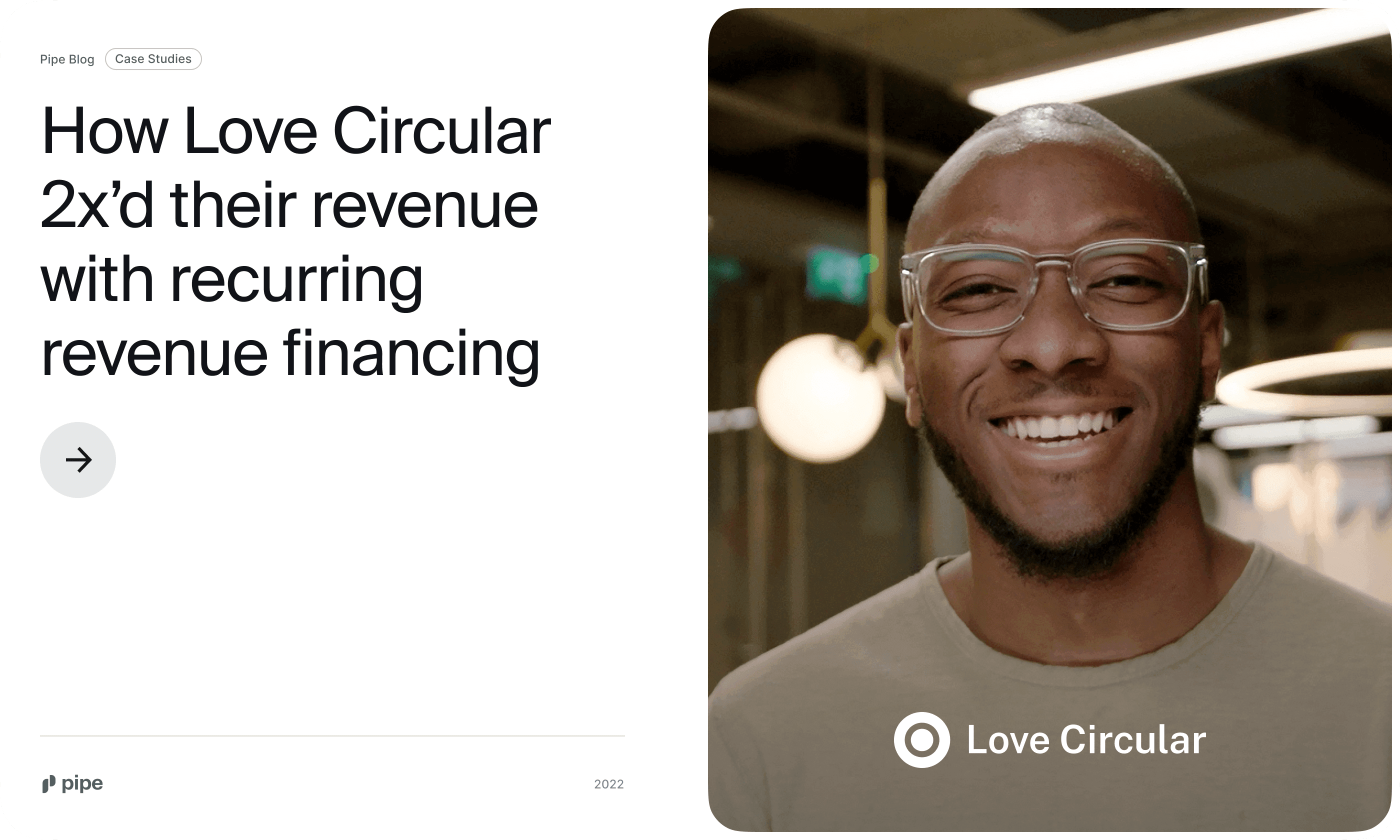 Love Circular is a community-first technology course provider offering daily online classes taught by industry-leading professionals, all aimed at empowering the underserved with digital education.
The company isn't exaggerating when it says that its mission is to take 1 million UX and UI beginners and make them eligible for in-demand careers in technology and design. And while Love Circular's emphasis is helping motivated people join the tech talent pipeline, their bootcamp also serves as a hub to connect people.

Making tech more diverse and inclusive is a cause that founder Zaire Allen believes in deeply. "There aren't many people that I had as reference points for what someone in tech looks like, or just to be able to even reach out to them… I thought the best thing I could do is get myself into a career first, and then teach people from there." says Zaire.
After building an impressive resume as an award-winning designer working with Apple, Google, and Sony, Allen was ready to start his own entrepreneurial journey and start putting his long-term plan into action. Zaire began building an inclusion-minded Slack community in 2016 and in 2020 he launched Love Circular.
The challenge: Traditional financing missed the mark for a unique business model
Initially, Love Circular was just Zaire and a small team of instructors. There was no money to hire initial positions in operations to help things run more smoothly, or marketers to help get the word out. Capital was the missing piece for growth—and it was hard to come by. 

"The main challenge [around funding] initially was the fact that we were a bootcamp," Zaire says. "Logistically, bootcamps don't scale the same way software companies do."

That meant Love Circular needed to find new ways to access capital. Zaire says securing bank loans was "really difficult" and applying for grants was too time-consuming. It seemed like the bootcamp model was hard to scale with traditional financing.
The solution: Financing based on the health of the business
Zaire learned about Pipe in November 2021. He quickly signed up to trial the platform and found it to be a "breeze." Signing up and connecting his live data "didn't take longer than 10 minutes. I felt elated, it makes my job much easier in steering the ship not having to raise capital in the time-consuming traditional way."

"I reached out to Pipe to really understand how the platform worked," Zaire says. And with a click of a button, "I saw the money in the bank account the next day." Ever since, Love Circular has been charting a course to a brighter future and regularly using Pipe as a working capital partner to finance growth and operations.
The results: Tangible progress
"With Pipe, it really felt like someone actually believed in us in the end, especially given how difficult it was chasing banks to get a traditional loan or trying to get funds from grants." 

"It's a sigh of relief and a comfort knowing that we are able to maneuver through the financial obstacles that come our way," said Allen. "It's so much easier to get funded with Pipe. It's unbiased capital - Pipe just looks at the hard data and makes a decision on the health of the business."

Whether you're looking to scale your marketing, make key hires, or launch a new product like Love Circular, or something else entirely, Pipe gives you access to the capital you need to grow on your terms.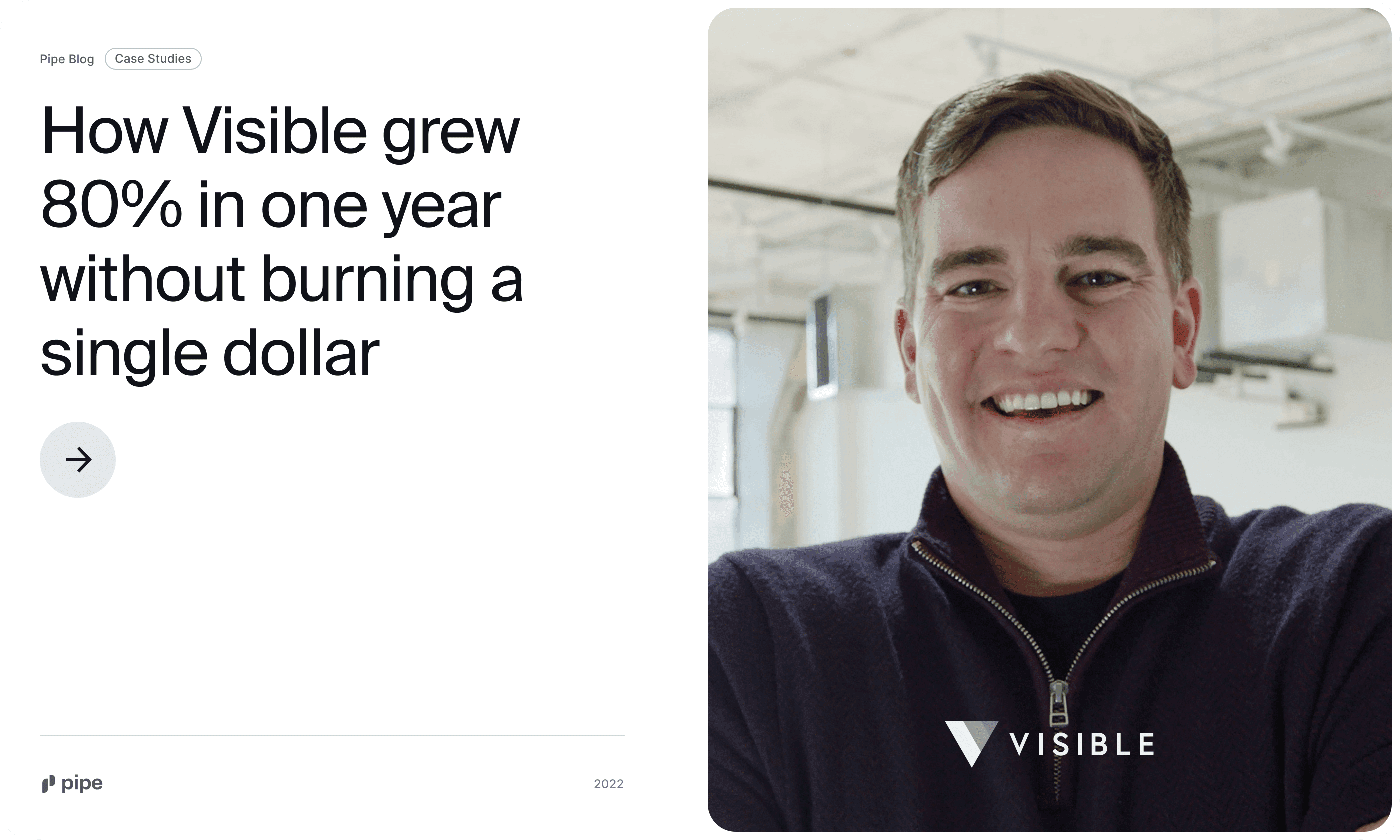 September 13, 2022 — 2min read
2min —September 13, 2022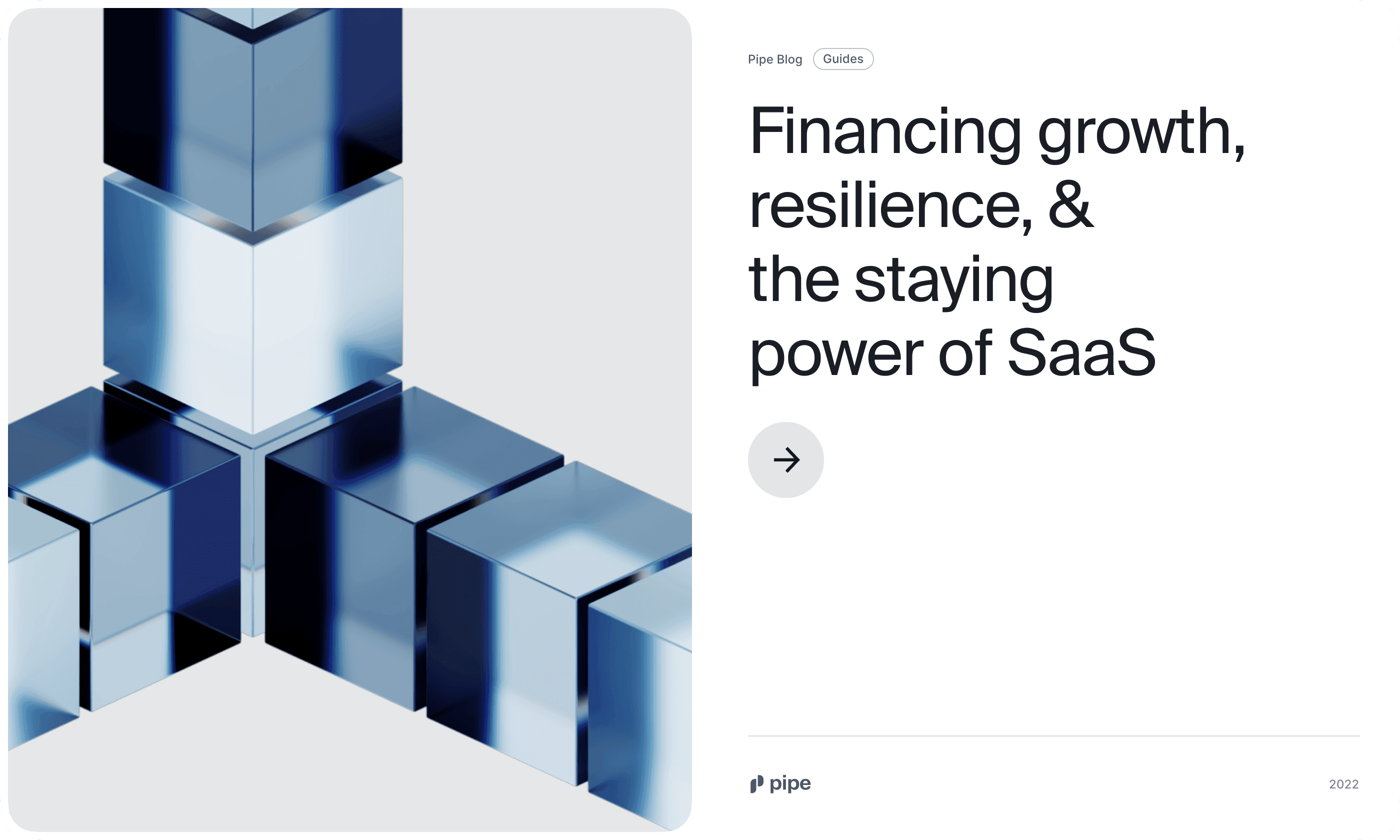 June 28, 2022 — 5min read
5min —June 28, 2022
Subscribe
Get the best of Pipe's Blog