How Brooks Pest Control financed "crazy" growth in an outdated industry
The explosive growth fueled by access to capital has led to new opportunities as other companies have taken note of Brooks' momentum.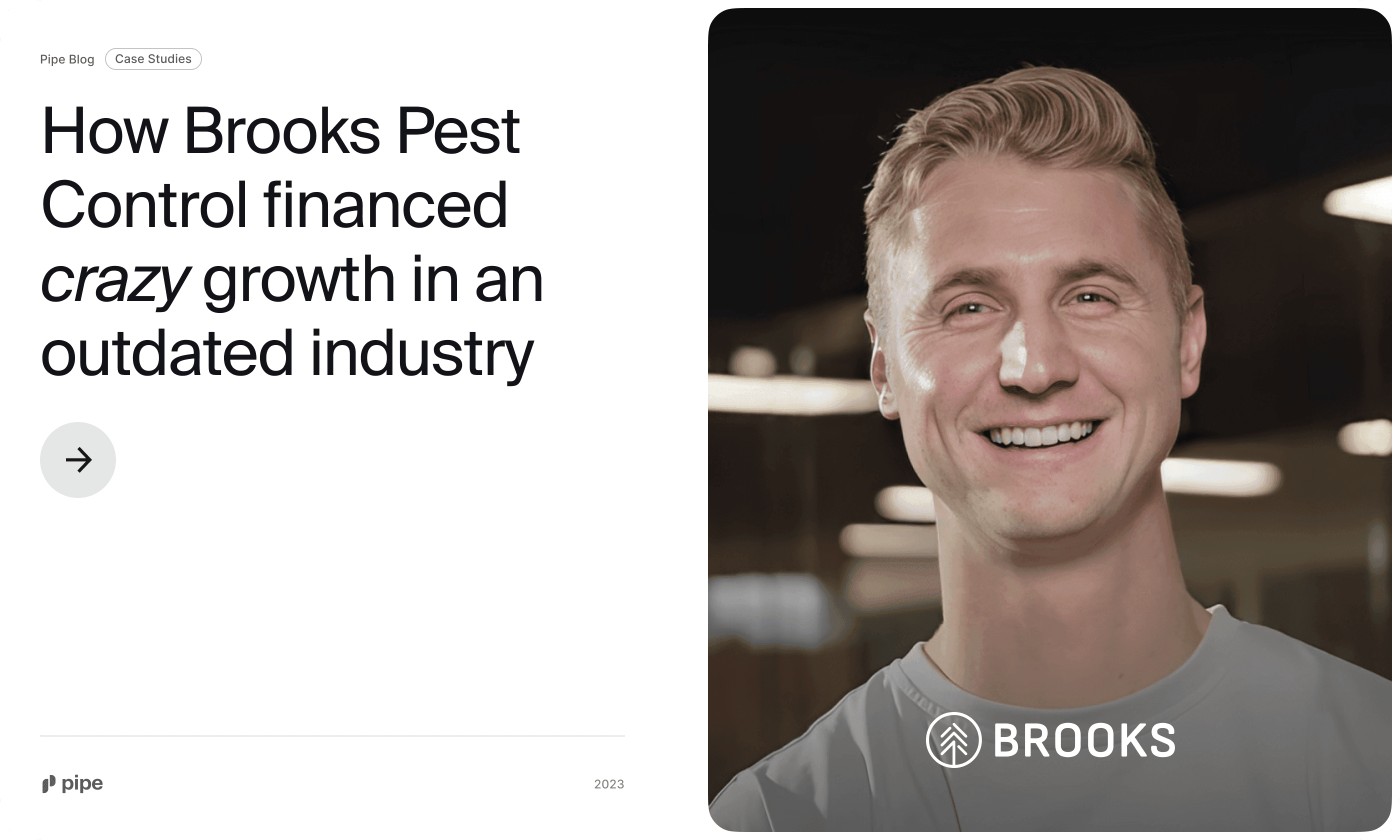 In his 20s, Eric Campbell was already a seasoned door-to-door sales veteran. But today, as CEO of Brooks Pest Control, he knocks on far fewer doors and instead is focused on modernizing what he admits is an "outdated industry."
That's why he thinks of Brooks as a "sales company that does pest control." 
When Eric launched Brooks Pest Control in 2018, he made "a decent amount of money"—but was also $30,000 in debt. 
Now in its fifth year, Brooks has branches in three states, generates eight figures in revenue, and is experiencing "crazy fast" growth. But getting here took a series of sharp turns—which Pipe helped the company navigate. 
The challenge: Getting capital to grow—in an "outdated" industry
Dated perceptions about pest control have flowed upstream from the general public to traditional financial services, creating a cycle of slower innovation in the industry and skepticism among institutional investors. Even though "pest control is a need for everyone," people just don't see the opportunities, said Eric.
As early growth started to plateau, scaling started to feel "impossible." Eric and two business partners had poured in their own money to get started, but because they were a young company without collateral—aka few traditional assets—investors just "would[n't] give them the time of day."
In fact, when he started looking for funding, it didn't seem to matter that the company was bringing in hundreds of thousands of dollars a month.
Pest control wasn't catching anyone's eye—except one backer who, during the company's second year, was willing to offer financing, but wanted 40% equity in return. It left the Brooks team in a bind. 
Despite feeling desperate to fund future growth, Eric and team turned down that very dilutive opportunity—but had no idea what they were going to do. 
The solution: Connecting with recurring revenue financing 
The magic of the internet brought Eric and Pipe together. While Eric and his Brooks partners were on a business trip, they happened upon Pipe via Twitter. Eric read everything he could about the company for the next hour—and then got in touch.
"Initially, we didn't qualify for Pipe," Eric says. "But we were in close contact with our revenue manager, and they told us exactly what we had to do to qualify… We made the necessary changes, and once we qualified three or four months later, it was cake." 
Once they got set up on the Pipe's platform, the company was able to access a  $4 million trading limit—which means Eric and the team could pull forward the funds they needed whenever they chose, and could now grow Brooks Pest Control on their terms. 
The Results: Brooks is exterminating their growth hurdles
The explosive growth fueled by access to capital has led to new opportunities as other companies have taken note of Brooks' momentum.
In late 2021, Brooks was acquired by a 70-year-old company, Clark Pest Control, in California. Brooks' new mission? Keep growing. They're aiming to add 20,000 to 25,000 new customers in a six-to-eight-month period, using Pipe to fuel growth.
By partnering with Pipe, the growth potential that Eric and team had all along has been unlocked. Put simply: "Without Pipe, we'd be back to square one again." 
October 4, 2022 — 2min read
2min —October 4, 2022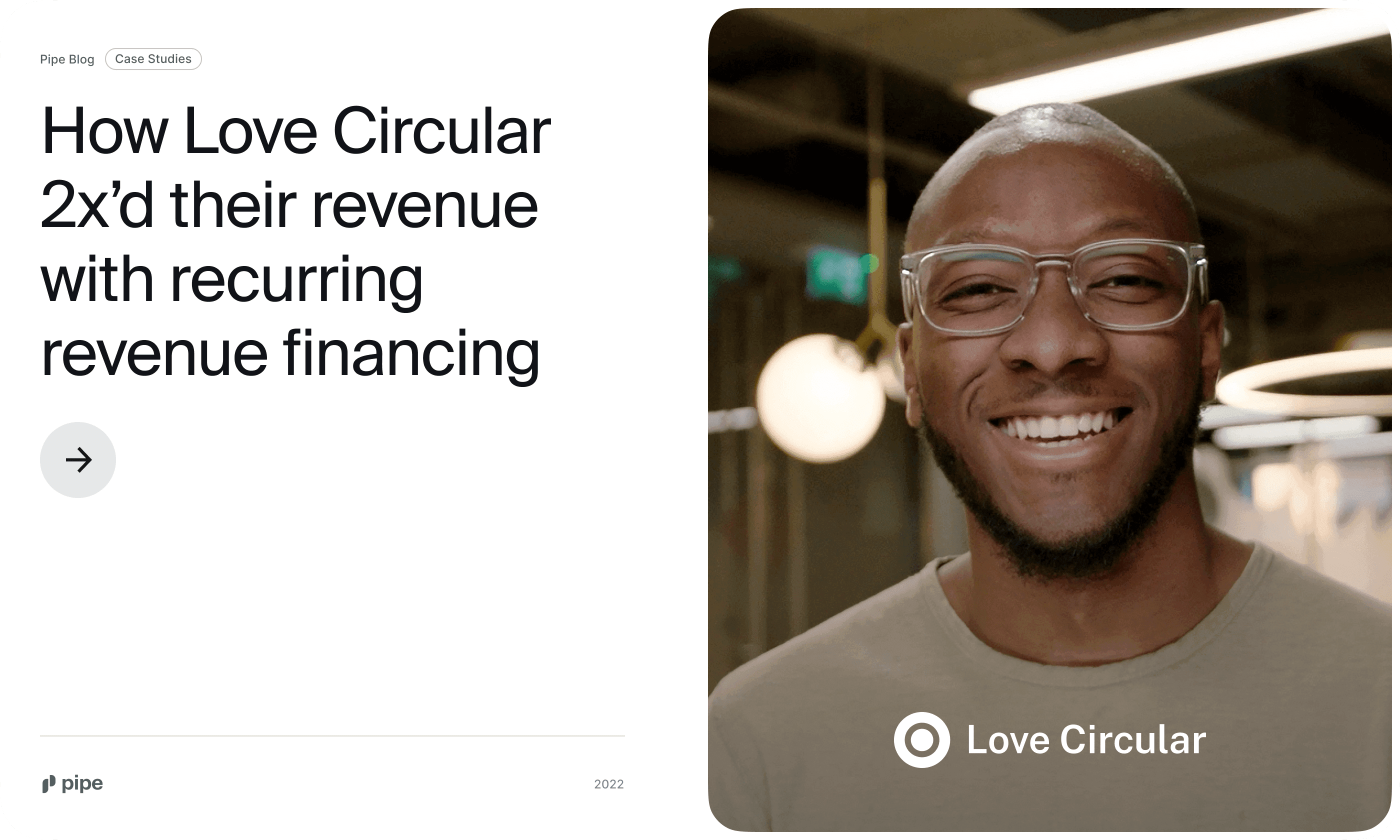 September 20, 2022 — 3min read
3min —September 20, 2022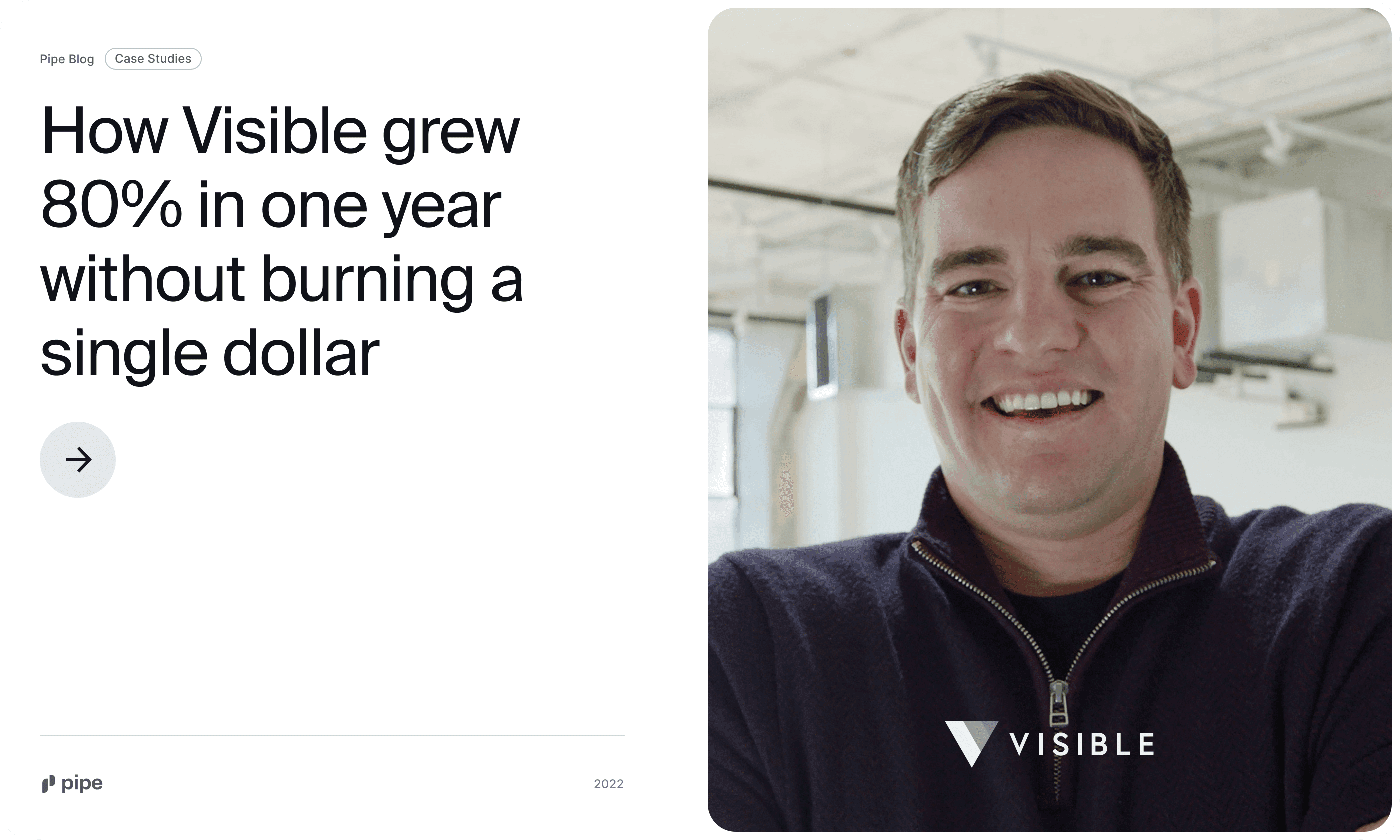 September 13, 2022 — 2min read
2min —September 13, 2022
Subscribe
Get the best of Pipe's Blog