A new era of fintech collaboration: Pipe joins the Financial Technology Association
The FTA welcomes Pipe, the modern capital platform, to association.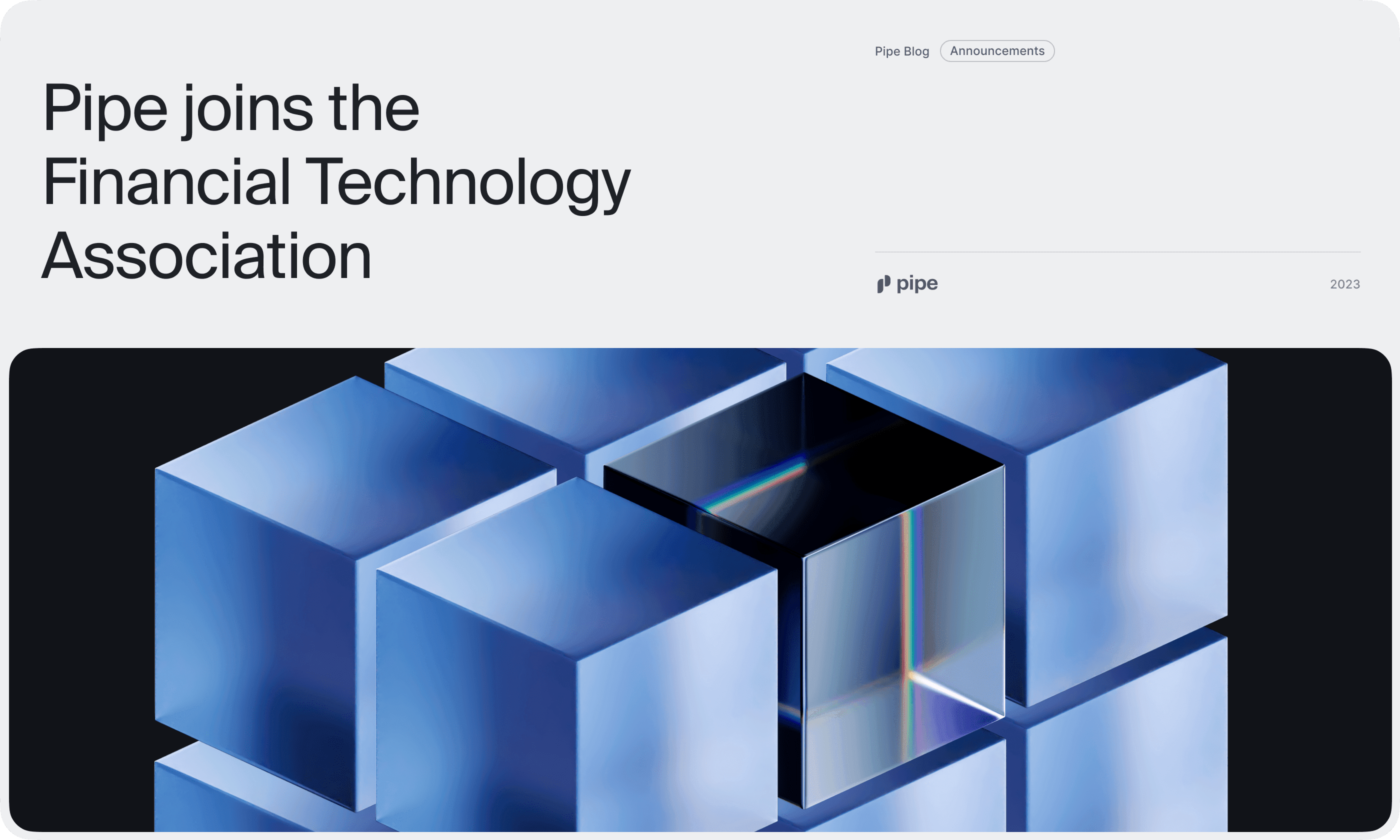 We're excited to share that Pipe has joined the Financial Technology Association (FTA). This partnership aims to revolutionize financial access for small-to-midsize businesses and entrepreneurs. These businesses form the backbone of our economy, and we believe that access to capital is vital for their growth and success.
Changing the financial services industry for the better with the FTA
At the heart of the FTA's mission is the idea of fintech for good, harnessing the power of financial technology to promote inclusion, competition, and responsibility. The FTA takes its role as a representative of industry leaders seriously, actively shaping the future of finance.
Aligned with our vision, the FTA aims to create a more inclusive and accessible financial system for everyone, making them the perfect partner for Pipe. As a company, our mission is to empower business owners to build and operate their companies on their own terms. We are proud to join forces with other like-minded companies, including Chime, Figure, Intuit, Plaid, Ribbit Capital, Stripe, and many more.
How Pipe works to create a more inclusive and equitable financing model
At Pipe, we have transformed the financing landscape by providing fast, frictionless, and non-dilutive capital to businesses across various industries. Whether it's SaaS, product subscriptions, retail, hospitality, or service-based businesses, we serve companies of all kinds.
Our transparent underwriting process levels the playing field for companies seeking capital. By assessing a company's secure and real-time financial data, Pipe offers unbiased access to capital based solely on their financial health and revenue.
Since launching three years ago, over 23,000 businesses have signed up to our platform. Pipe's goal is to provide non-dilutive financing to businesses across a wide range of industries. 
Joining forces to continue the transformation into a fairer and more transparent financial system
Through our partnership with the FTA, we aim to drive the mission of fintech for good and spearhead the evolution of the financial services industry. Here are our clear goals:
Making financing more accessible for businesses that struggle with traditional financing methods

Creating fairer financing deals that prioritize the best interests of companies 

Enabling faster access to capital, ensuring that companies never miss an opportunity

Building a transparent infrastructure that helps companies navigate the rules and find the best ways to secure capital
As a proud member of the FTA, Pipe remains dedicated to transforming financial services for business owners. We are committed to creating a flexible, transparent, and accessible financial system that empowers all businesses to gain the financing they need to grow and thrive.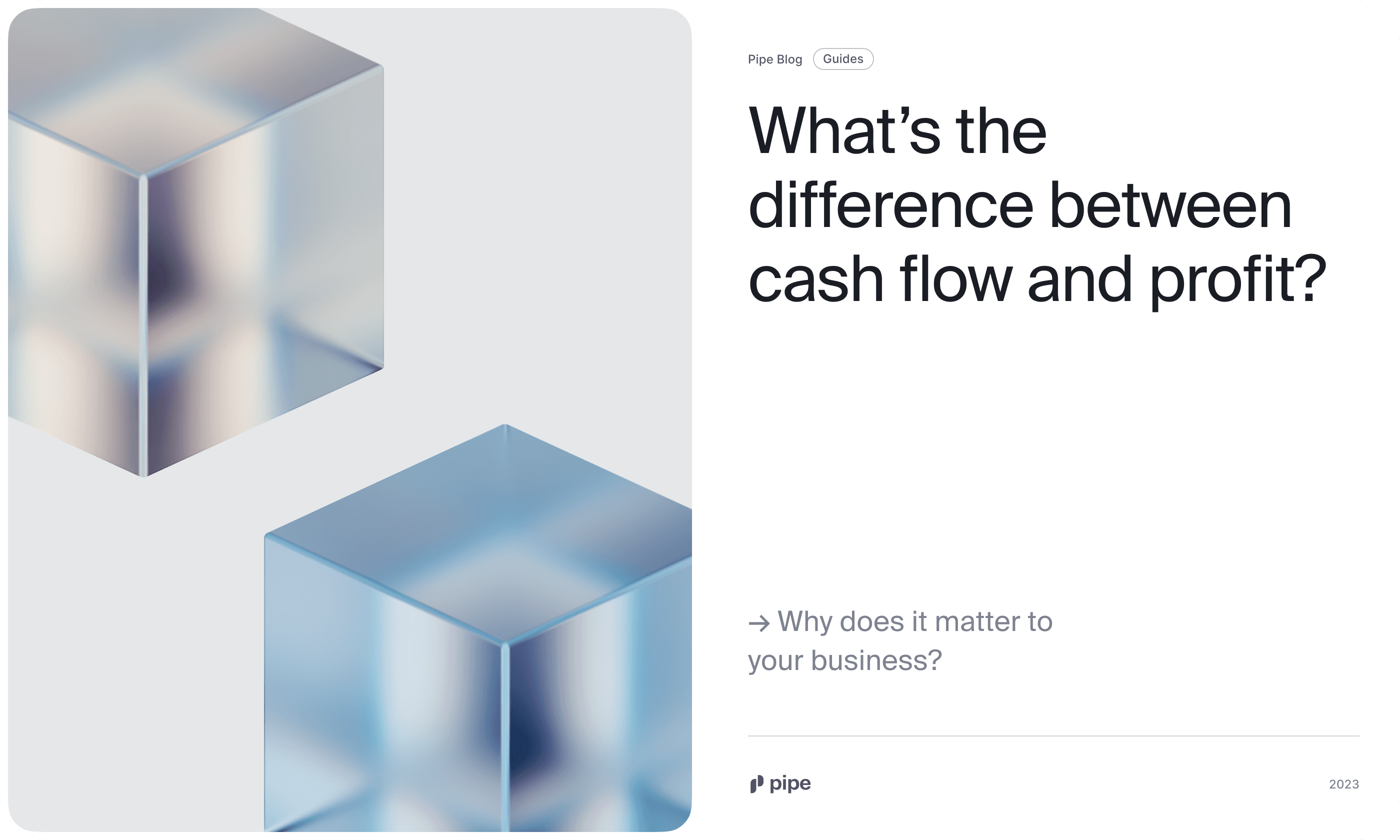 June 12, 2023 — 6min read
6min —June 12, 2023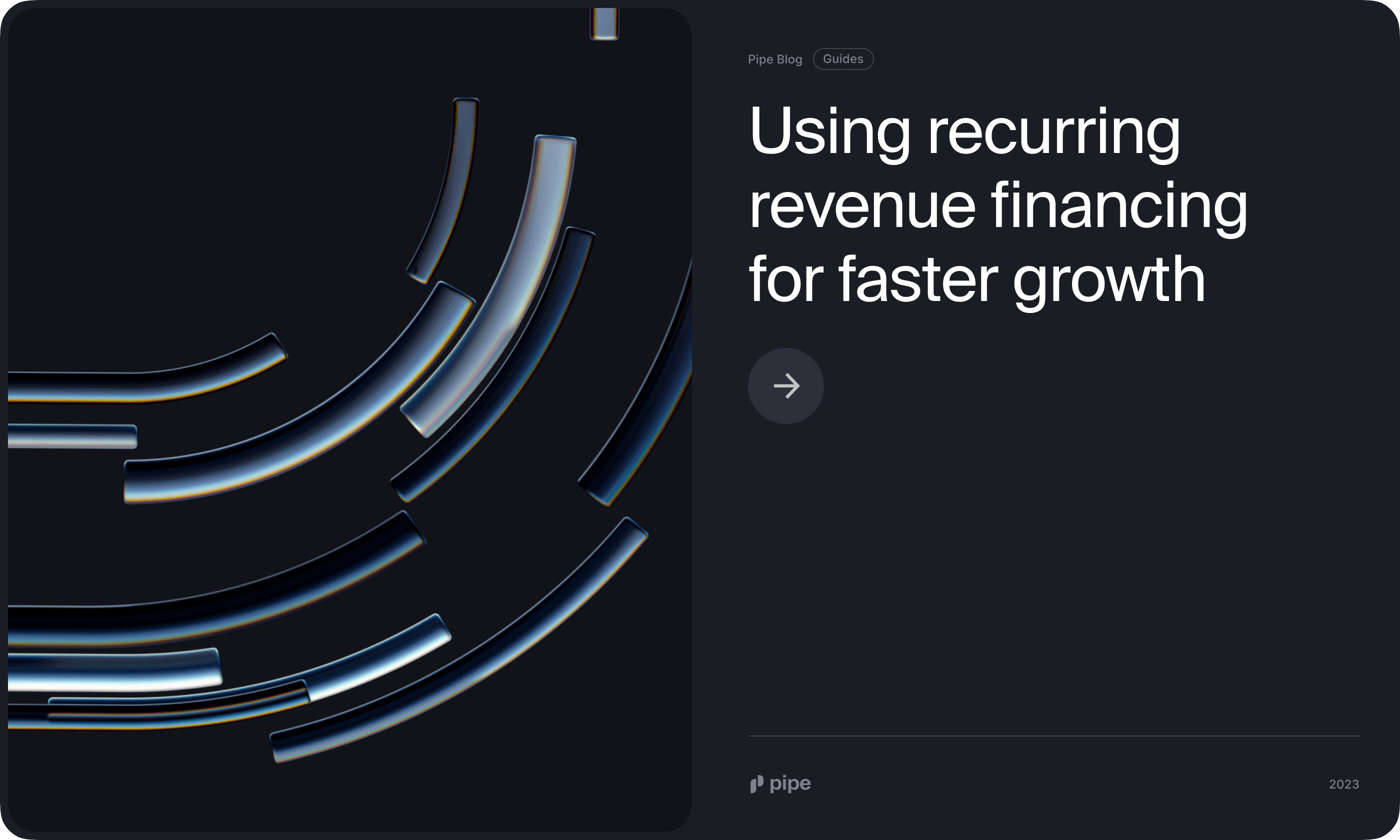 March 24, 2023 — 6min read
6min —March 24, 2023
Subscribe
Get the best of Pipe's Blog